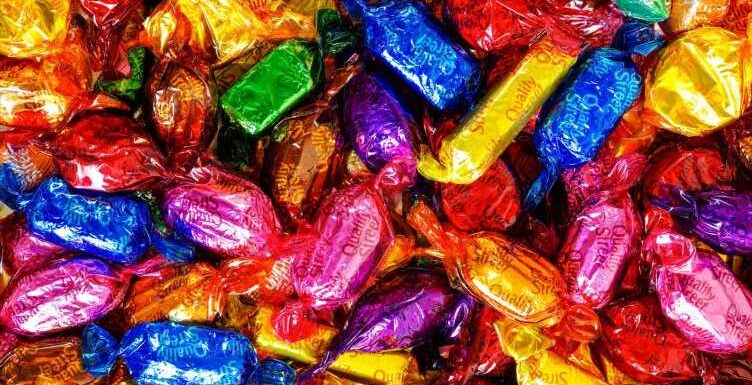 JOHN Lewis shoppers have been going wild after discovering Quality Street treats are returning to stores early.
The department store is bringing back its pic 'n' mix stands.
Shoppers can select their favourite Quality Street chocolates and pop them in a tin to take home from September 27 at the John Lewis store on Oxford Street, London.
Last year, the scheme didn't launch until September 30.
The pic 'n' mix stores at the remaining 18 John Lewis stores will open in October and run until the end of December.
Chocolate fans are going wild with the return on social media.
Read more in shopping
Quality Street fans are going mad for 'amazing' return of discontinued favourite
24 Quality Street treats you won't see in stores again and shoppers are upset
One wrote: "Looking forward to the return of their Coffee Creams."
While another said: "Oh my god this is amazing!"
And someone else commented: "I Will proceed to fill it up with the Triangles only."
The stands will be found at 19 branches nationwide where customers can choose from 12 different choccies.
Most read in Money
PM'S PLEDGE
Poundland offers Wilko jobs lifeline as Rishi Sunak pledges support to staff
BRAND DEAL
Wilko name will SURVIVE in deal with discount rival – and shoppers will be happy
SHUTTERS DOWN
Boots to shut sites in weeks following closures – is your local going?
GOING down
UK economy shrinks in July as GDP falls 0.5% – what it means for your money
Fans can fill up a 1.2kg tub for £15 or they can get a personality tin for £17.
If shoppers want to go for something smaller then they can also "fill their own cracker" for £7 – these will run until January.
If they have a tin from previous years lying around at home, then they can bring that in and refill if for £12.50 – though this has gone up from £10 since last year.
Here's the full list of participating John Lewis stores:
Bluewater
Cribbs, Bristol
Oxford Street, London
Cheadle
Kingston
Liverpool
Solihull
Southampton
Milton Keynes
Trafford
Edinburgh
Leeds
Nottingham
Peter Jones, Sloane Square, London
Brent Cross
Westfield WhiteCity, London
Cardiff
Cambridge
Newcastle
What's more is that fans will be able to add the famous coffee creme flavoured chocolate to tins this Christmas.
Just this week Nestle confirmed the iconic flavour is making a come back this festive season.
Fans won't find the choc in the usual Quality Street tubs but inside festive crackers and advent calendars at Waitrose and John Lewis from September 20.
They'll also have the option of adding it to their own Quality Street tins in stores.
Do you have a money problem that needs sorting? Get in touch by emailing [email protected].
You can also join our new Sun Money Facebook group to share stories and tips and engage with the consumer team and other group members.
Source: Read Full Article