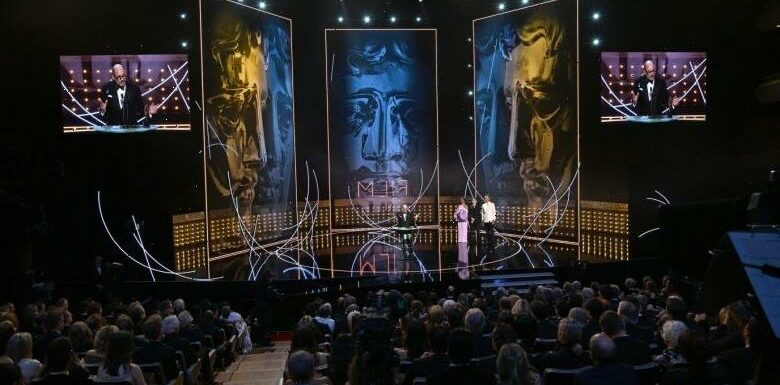 British actor Phil Davis announced his resignation from the British Academy of Film and Television Arts, which hosts the annual BAFTAs, following the 2023 awards ceremony, which he called "embarrassing."
Davis, who has starred in films including "Secrets & Lies" and "Quadrophenia," plus series like "Doctor Who," "Sherlock," and "Slow Horses," slammed the BAFTAs as an "embarrassing travesty" this year. Davis was previously nominated for Best Supporting Actor for 2004 film "Vera Drake."
"The BAFTA awards were an embarrassing travesty," Davis tweeted. "Cutting deserving winners speeches for toe-curling non interviews. Poor [host] Richard E. Grant pretending to arrive in a Batmobile and no Bernard Cribbens in memorium. I resigned my membership."
BAFTA Film Award winner Cribbens was not included in the In Memoriam segment, leading "Doctor Who" showrunner Russell T. Davies to take to Instagram to complain about the gross oversight.
Davies reposted an official BAFTA tweet that read: "With limited time in our broadcast, it isn't possible to honour all those who have sadly passed away. Bernard features in our online records at [link] and given his influential work in TV, he will be considered for inclusion in the next Television Awards broadcast."
Davies captioned, "It's fair enough to remember Bernard Cribbins at the TV @bafta, not the film. To say he's being 'considered' is the work of an idiot."
The 2023 ceremony went viral after Oscar winner Ariana DeBose rapped about nominees Angela Bassett, Viola Davis, and Jamie Lee Curtis. Ceremony producer Nick Bullen told Variety that criticisms of the awards show broadcast, particularly directed at DeBose, were from viewers who "don't like change" and represent "this slightly stiff, traditional British, middle-England messaging."
"Let's just evolve, let's just move forward with some gentle changes that start to lay out the stall of what this show should be and where we should be with it," Bullen said, citing American awards shows as an inspiration. "Because we want to engage all audiences. We don't want to just go for the traditional British award ceremony audience."
However, criticisms of the 2023 BAFTAs did not just stop at DeBose. During the live ceremony, "She Said" star Carey Mulligan was accidentally announced as the Best Supporting Actress winner instead of "Banshees of Inisherin" actress Kerry Condon. The award was presented by Troy Kotsur, whose sign-language interpreter mistakenly said Mulligan's name rather than Condon's.
"They called out Carey Mulligan and I was like: 'Oh my god what the fuck?'" Condon told The Mirror (via Hot Press). "But I don't care, I just won it. I'm so shocked, I can't believe I won. I'll be looking at this for the rest of my life."
Source: Read Full Article